Fashion is for everyone. Don't limit yourself from trying out things just because you are not a standard size. Following some tips, you can style the outfits and follow fashion as well. Be confident, and don't scare of experimenting.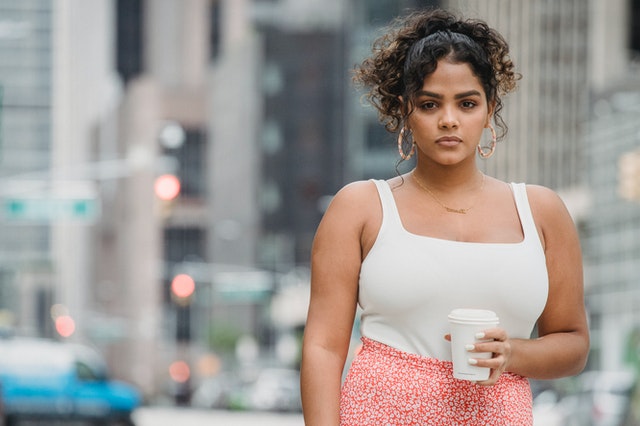 Tips for plus size styling
Stripes
You can wear vertical stripes, black and white or colourful, as you like. A stripy peplum or a short frock can go for any day time events.
Black is forever
An all-black dress or black blouse and jeans will look awesome on a curvy body. You can also throw an oversized jacket over the dress or blouse, and you are all set to go in stylish attire.
Dress up by the body shape, not the body size
Body-hugging dresses, not too tight, not too loose, will look attractive. You can choose floral patterns or monochromatic schemes for designing the outfit. Choose clothing items that are not too baggy and not too tight, just in between those. Embrace those curves and dress up with style.
Prints, floral patterns, and colours
Go bold with colours; try out every colour that you like. Floral or animal prints will be the right choice for tailoring clothes. Don't miss out.
Belts
Don't be afraid of using belts, and belts can shape the dress according to the body. Wearing belts over baggy dresses like cardigans or gowns would give a curvy shape to dress around the waist.
Accessories
Accessories the outfit, use neckline necklace, wristwatch rings, and earrings. Use small size bags, choose any colour you like. Outfits are incomplete without shoes; choose boots, heels, flats as you want.
Conclusion
Plus-size fashion and style go like the standard fashion; you just need to trim some clothing and accessories according to the outfit's needs. You are free to choose vibrant colours, stripes, and patterns.